Equine Route Van
Lodi Veterinary Care offers a route van service for our clients.  This is a convenient way to deliver equine products and prescriptions and also to pick-up things such as fecals. The route van delivers products carried by LVC and medications prescribed by your veterinarian.  You can call prior to the day the route van will be in your area, or, if applicable, you can set up a reoccurring order – whichever is most convenient for you.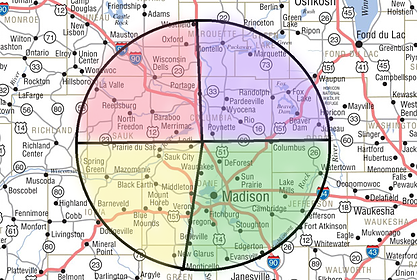 The equine route delivery is divided into four quadrants. These quadrants rotate every week, throughout the month. The 5th week of the month has no route (if applicable).​
Northeast: 1st week of the month
Southeast: 2nd week of the month
Northwest: 3rd week of the month
Southwest: 4th week of the month​
If you are unsure if which area you fall into, please give us a call; a member of our VSS would be happy to help.
Place an Order
If you would like the van to make a delivery to your home or barn, feel free to call, email, or fill out the form to make your request! One of our VSS will email you back to confirm your request and ask for additional information if needed.
Urgent Care for Companion Animals & Emergency Services for Equine & Livestock | 608.592.3232 | 705 N MAIN ST LODI, WI 53555 lodivet@lodivet.com